Architectural Structure of Versailles and More!
Contents
Versailles, an epitome of affluence and magnificence, is an architectural marvel nestled outside Paris, France. Built during the 17th century, its exquisite design is attributed to the genius of architects Louis Le Vau and Jules Hardouin-Mansart, showcasing Baroque and Neoclassical influences. The majestic Hall of Mirrors astounds visitors with its ornate mirrors and lavish chandeliers, symbolizing the Sun King's splendor. The gardens, envisioned by André Le Nôtre, impress with their geometrical perfection and mesmerizing fountains. Versailles' fusion of art, architecture, and history embodies the era of absolute monarchy, leaving a timeless legacy for history and design enthusiasts to relish.
Knowledge Graph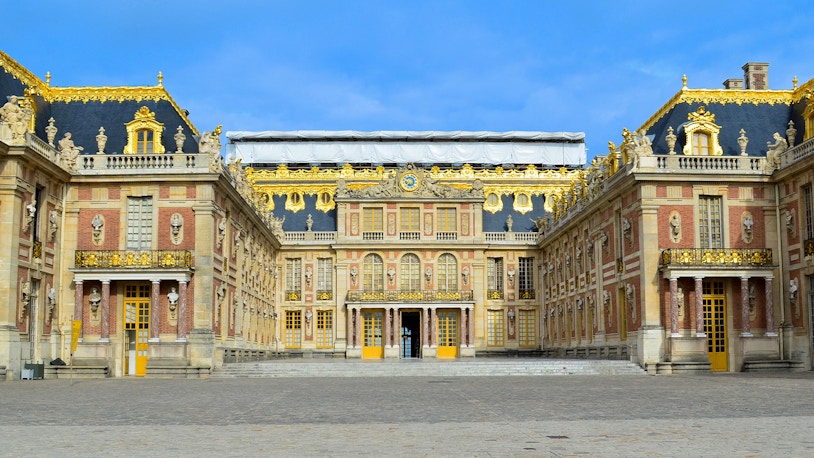 Official name: Palace of Versailles
Attraction type: Historic palace and museum
Address: Place d'Armes, 78000 Versailles
Constructed: Originally constructed in 1623, it was turned into a palace during Louix XIV's reign in 1661
Area: 1,070 hectares
Architectural style: Classicalism and Baroque
Leading architects: Louis Le Vau, Jules Hardouin-Mansart, and François d'Orbay
Versailles Facts
Who Designed Versailles?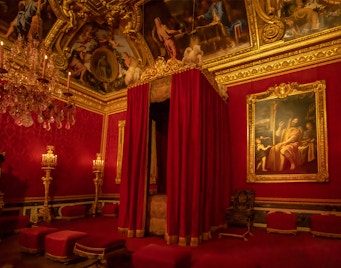 Louis Le Vau
The creative genius behind the original transformation of a hunting lodge into the majestic palace we see today. Le Vau designed the core structure, focusing on the impressive facades and elegant apartments fit for royalty.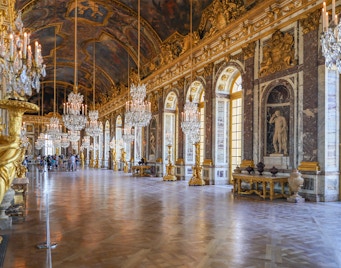 Jules Hardouin-Mansart
This architectural wizard expanded Versailles, giving it those iconic wings. He crafted the Hall of Mirrors, a jaw-dropping masterpiece, and added the stunning domed chapel, showcasing his exceptional Baroque expertise.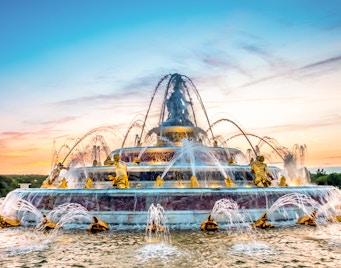 André Le Nôtre
The landscape maestro who made the gardens a paradise on Earth. With a keen eye for geometry, he laid out the mesmerizing terraces, labyrinths, and fountains that complement the palace's splendor.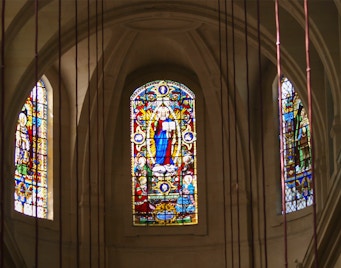 Ange-Jacques Gabriel
Joining the party later, Gabriel was responsible for refining the Palace's Neoclassical elements, adding a touch of sophistication that blended seamlessly with the existing Baroque aesthetics.
Structure of Versailles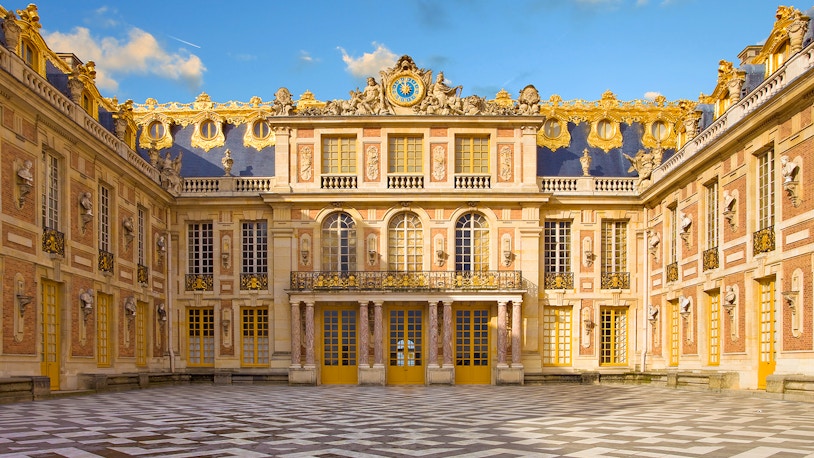 Versailles' construction involved an intricate combination of materials and engineering prowess. The foundation relied on limestone, chosen for its durability and stability. Exterior facades boasted stunning marble, offering a regal appearance. Solid and abundant oak beams formed the palace's framework, with elegant plasterwork adorning ceilings and walls.
Over time, architects innovatively adapted the structure to accommodate grand expansions, reinforcing load-bearing elements and ensuring structural integrity. As the palace evolved, new wings, courtyards, and the magnificent Hall of Mirrors were effortlessly integrated, showcasing the remarkable vision of the architects.
Interiors of Versailles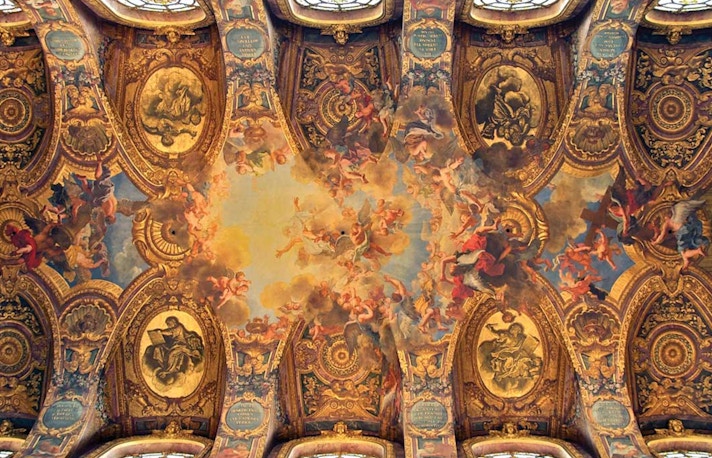 Opulent Architecture
Versailles' interiors epitomize opulence with its Baroque and Neoclassical fusion. Lavishly gilded ceilings, ornate carvings, and marble columns adorn the grand halls, exuding extravagance fit for a king. The floor plan features a symmetrical layout, reflecting the ruler's absolute authority, and luxurious apartments designed for state affairs and court functions.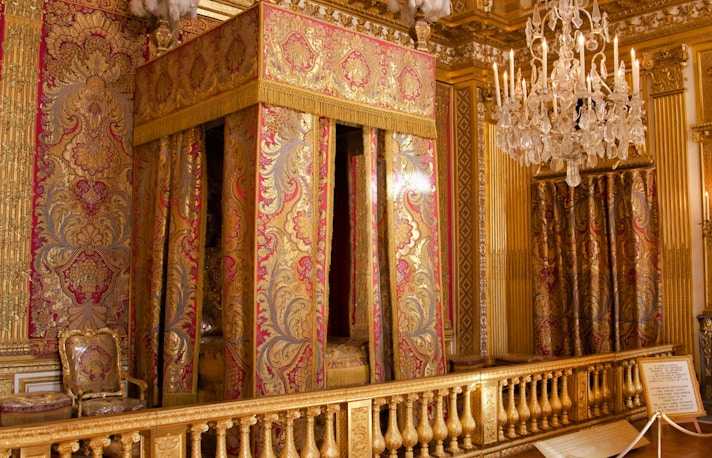 Divine Decor
The interiors boast an exquisite color scheme of regal blues, gold, and pastels. Rich tapestries and sumptuous fabrics drape walls and furnishings, creating an ambiance of royal luxury. Elaborate chandeliers illuminate the grandeur of the halls, complementing the abundant natural light flooding through grand windows.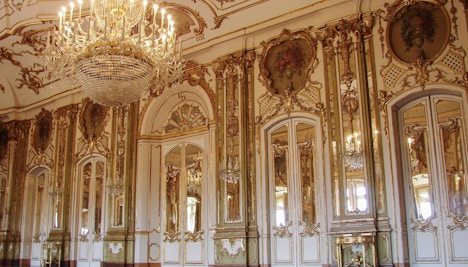 Hall of Mirrors
A true highlight, the Hall of Mirrors dazzles with its 17 mirrored arches, reflecting the opulent surroundings and enchanting visitors. This masterpiece symbolizes the Sun King's power and the triumph of France, adorned with monumental paintings celebrating his victories.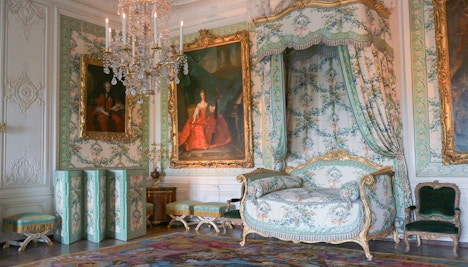 Royal Apartments
The King's and Queen's apartments offer a glimpse into royal life. The King's chamber exhibits a grand four-poster bed, while the Queen's showcases her delicate tastes. The Chapel Royal stuns with its soaring ceilings and intricately carved woodwork.
The Royal Opera
This architectural gem inside Versailles boasts an impressive auditorium adorned with sumptuous velvet and gold ornamentation. With its exquisite acoustics, it hosted operas and plays that entertained royalty and courtiers alike.
Frequently Asked Questions about Versailles Architecture
What is the architectural style of Versailles?
The architectural style of Versailles is a mix of Baroque and Neoclassical influences.
Versailles was designed by architects Louis Le Vau and Jules Hardouin-Mansart, with landscape design by André Le Nôtre.
Why is Versailles architecture famous?
Versailles' architecture is famous for its grand facades, the Hall of Mirrors, and meticulously landscaped gardens.
What was Versailles inspired by?
Versailles was inspired by French Baroque architecture and the classical elements of ancient Rome.
When was Versailles built?
Construction of Versailles began in 1623 and was completed around 1715.
What's inside Versailles?
You'll find opulent royal apartments, the Hall of Mirrors, the Chapel Royal, and the Royal Opera inside Versailles.
What is on the exterior of Versailles?
The exterior of Versailles boasts majestic facades, towering roofs, and elaborate sculptures.
What is part of the interior of Versailles?
The interior of Versailles includes grand halls, royal apartments, and the iconic Hall of Mirrors.
Versailles covers approximately 800 hectares (1,976 acres) of land, including the palace and gardens.
What are the dimensions of Versailles?
The palace's dimensions are vast, with 1070 hectares of building area.
What is Versailles made out of?
Versailles is primarily made of limestone, marble, and oak for its exterior and interior elements.
Where can I buy tickets to Versailles?
Tickets to Versailles can be purchased on-site or online from here.