Contents
Step into the grandeur of history with the Versailles Palace, a captivating spot that unveils the intricate beauty and stories etched within. Wander through opulent corridors, lush gardens, and the whispers of ancient royalty. Whether you're an avid history buff or simply curious about the splendor of the past, you are sure to get transported to a world where every corner holds a secret; every room echoes with whispers of diplomacy and intrigue.
So, before you plan your visit to Versailles, go through the Versailles Map and other relevant information to help make your stay more well-rounded and easy.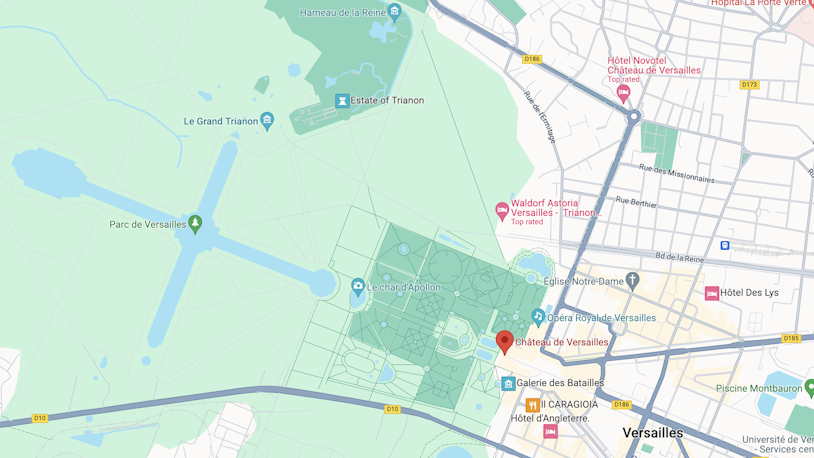 The Palace of Versailles is a grand site, and it is essential to have a map of it in hand with your, in order to be able to locate nearby sites and facilities within the palace.
Versailles Palace Key Sites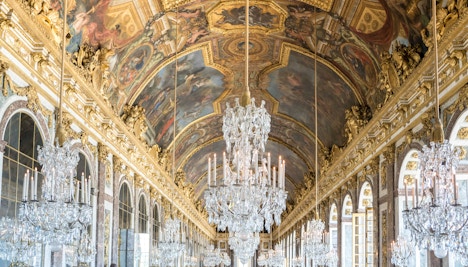 Hall of Mirrors
The epitome of Versailles' magnificence, the Hall of Mirrors enchants with its 17 mirrored arches, intricate ceiling paintings, and historic role in diplomatic accords.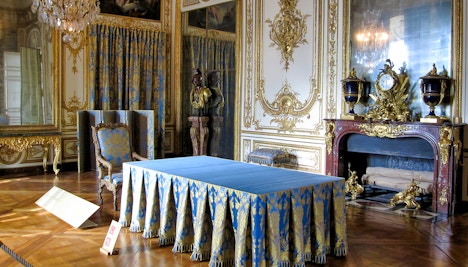 Royal Apartments
Immerse in regal quarters adorned with exquisite tapestries, ornate furniture, and vivid frescoes, each narrating a chapter of royal history.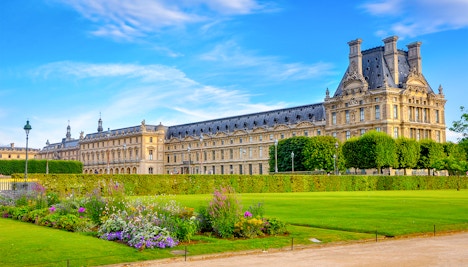 Palace Gardens
Step into a masterpiece sprawling across 800 hectares, adorned with mythological sculptures, geometric patterns, and splendid fountains.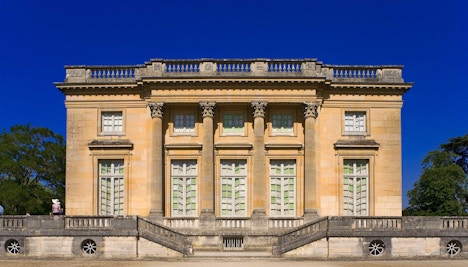 Petit Trianon
Marie Antoinette's haven exudes charm with its dainty architecture, landscaped gardens, and a serene atmosphere fit for an escape.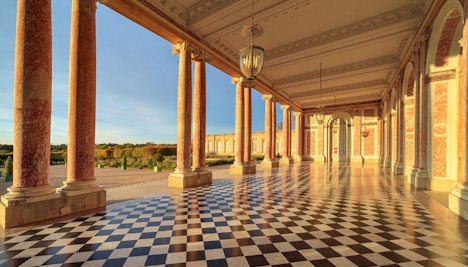 Grand Trianon
Reflecting refined aesthetics, this palace symbolizes sophisticated elegance with its pink marble façade and meticulously designed interiors.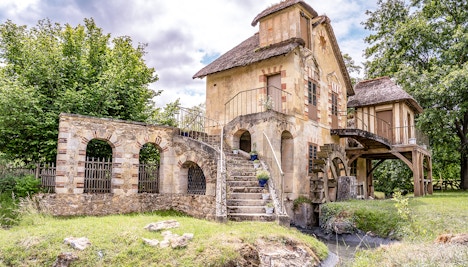 Marie Antoinette's Estate
Wander through her idyllic Hamlet, a rural retreat resembling a rustic village, and experience the intimacy of her theater.
Book Versailles Tickets & Tours
Frequently Asked Questions About Palace of Versailles Map
Is there a Versailles Palace map that's available?
Yes, a map is available to help you navigate the vast palace complex and gardens.
Is it essential to have a map of Versailles Palace?
Yes, a map is crucial to explore and make the most of your visit to the expansive estate.
How do I get around the Versailles Palace?
You can explore on foot, using a map or audio guides for historical context.
What facilities are available at the Versailles Palace?
The palace offers restrooms, cafes, shops, and even free Wi-Fi for a convenient visitor experience.
How many entrances are there to the Versailles Palace?
There are three entrances: the main gate, the Queen's Gate, and the Sailors' Gate.
Is the Versailles Palace wheelchair accessible?
While some parts are accessible, the historic nature of the palace restricts full accessibility.
Where can I book my Versailles Palace tickets?
You can book tickets online to avoid lines.