Revel In The Beauty of Versailles Gardens
Contents
Welcome to the enchanting world of Versailles Gardens, a timeless masterpiece that beckons you to embark on a journey through history, nature, and artistic brilliance. Stroll along the immaculate pathways amidst fragrant blooms and ornate fountains as you uncover the hidden stories that have shaped the destiny of this iconic landmark. Keep reading as we delve deeper into the captivating allure of Versailles Gardens, where every step promises an extraordinary adventure unlike any other!
What are Versailles Gardens?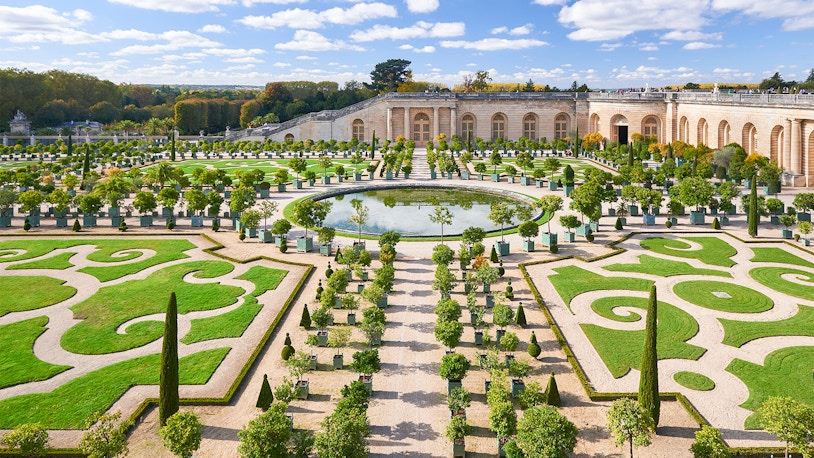 The captivating realm of Versailles Gardens is a sprawling masterpiece that spans over 800 hectares, and was envisioned by landscape architect André Le Nôtre. Admire meticulously manicured hedges, vibrant flowerbeds, and captivating sculptures adorning the verdant grounds. Beyond its visual splendor, Versailles Gardens also holds profound historical significance, having witnessed the lives of royalty and hosted opulent events that shaped history. Discover intriguing tales of Marie Antoinette's Hameau de la Reine and splendid festivities at the majestic Latona Fountain. Whether a history buff, nature enthusiast, or admirer of artistry, Versailles Gardens promises an unforgettable journey into the past. Immerse yourself in luxury, where echoes of bygone eras and timeless allure converge, leaving an indelible mark on your heart!
Know More
Why Visit Versailles Garden?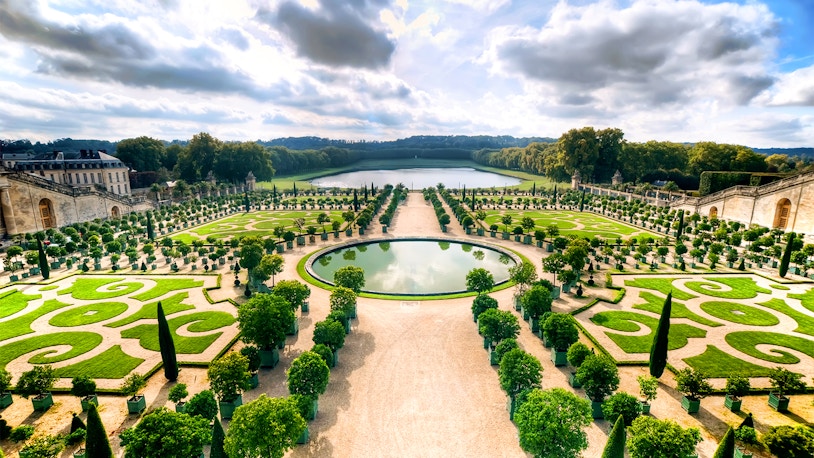 Historical Majesty: Immerse in the grandeur of the 17th-century gardens, witness royal splendor, and explore a pivotal era in European history.
Architectural Marvel: Marvel at André Le Nôtre's meticulous French formal garden design, an awe-inspiring masterpiece of artistic finesse.
Cultural Significance: Step into the footsteps of royalty, where lavish events and tales of Marie Antoinette's Hameau de la Reine come to life.
Royal Apartments: The gardens will lead you to the lavishly decorated Royal Apartments that was once inhabited by the French monarchs.
Highlights of Versailles Garden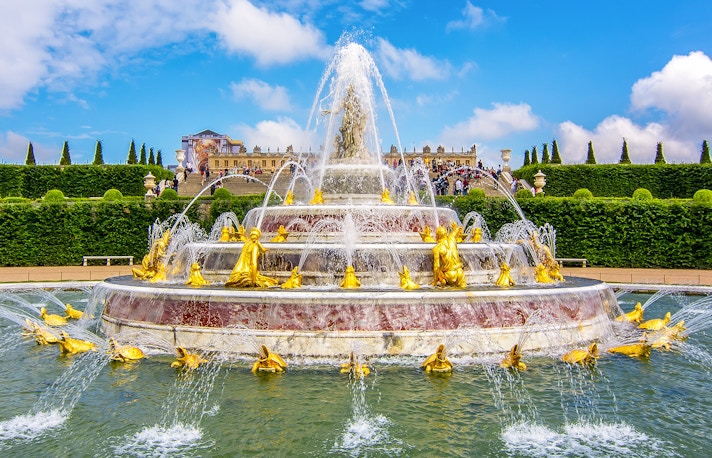 Grand Perspective Avenue
It is a stunning 1.7-kilometer-long tree-lined pathway leading from the palace to the horizon. Designed to showcase the power of the French monarchy, this avenue offers an awe-inspiring view of the meticulously crafted gardens, ornate statues, and fountains, creating an unforgettable vista that captures the essence of Versailles.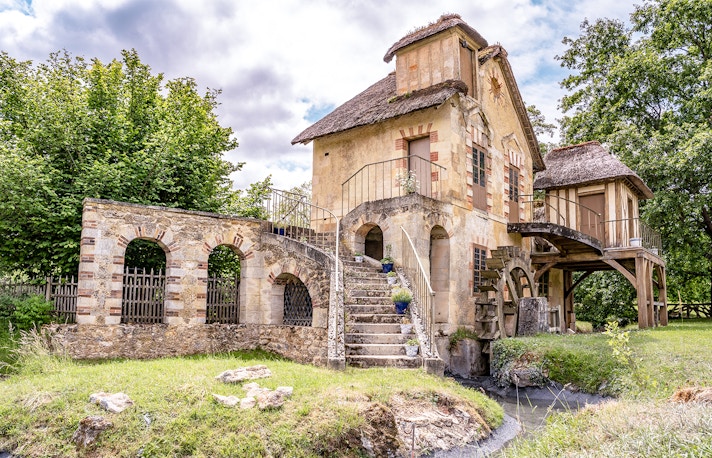 Queen's Hamlet
Wander through the enchanting Queen's Hamlet, a delightful rustic retreat designed for Marie Antoinette. The idyllic village with thatched-roof cottages, a mill, and a lake offered the queen a pastoral escape from court life, showcasing her romanticized vision of a simple rural existence.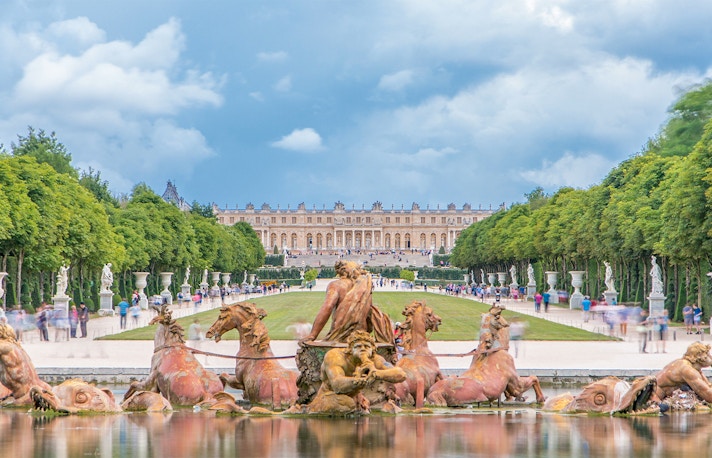 Apollo Fountain
Marvel at the majestic Apollo Fountain, a central feature of the gardens. The sculpture, depicting Apollo riding a chariot, symbolizes the Sun King's power and triumph. The surrounding Parterre d'Eau, with its geometric flowerbeds and perfectly aligned fountains, adds to the symmetrical beauty of this iconic spot.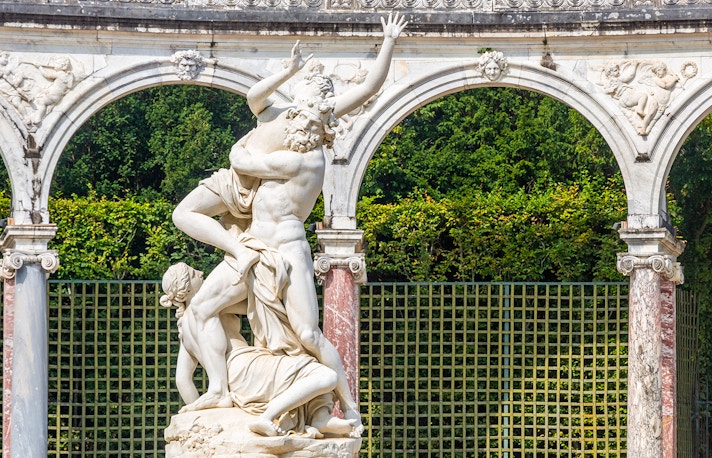 Colonnade Grove
Discover the picturesque Colonnade Grove, an arcaded walkway adorned with beautiful sculptures and greenery. This serene and shaded area is perfect for leisurely strolls and offers a sense of tranquility amidst the grandeur of Versailles.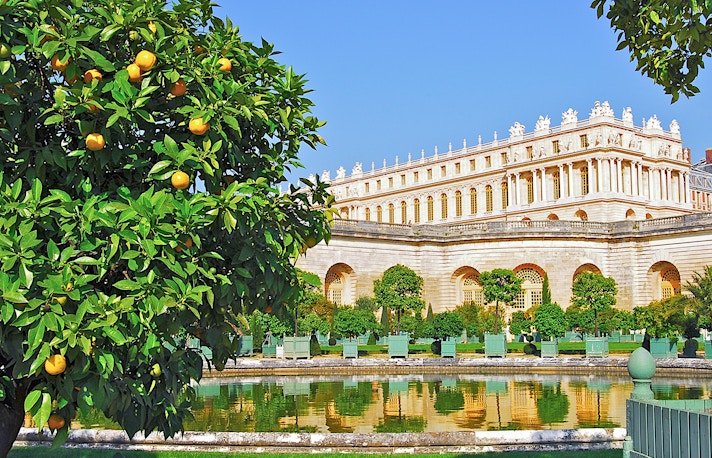 Orangerie
Visit the majestic Orangerie, a vast building designed to protect precious citrus trees during winter. Housing over a thousand potted plants and exotic trees, the Orangerie provides a delightful sensory experience with its intoxicating fragrance and architectural magnificence.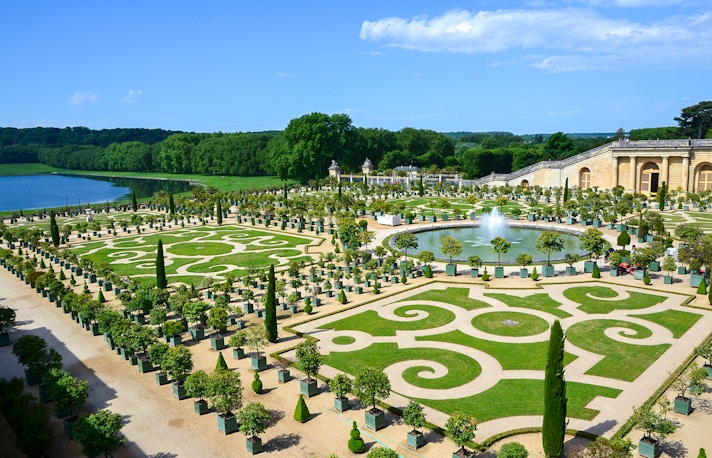 Maze of Versailles
Embark on a thrilling adventure through the Maze of Versailles, a historic labyrinth that challenges both young and old. Lose yourself in the twists and turns of this intriguing maze, where every corner promises a delightful surprise.
Plan Your Visit to Versailles Gardens
Opening Hours
Getting There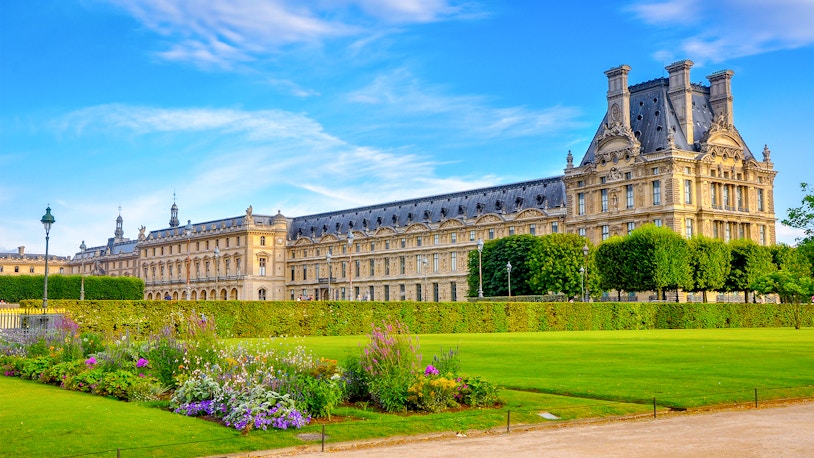 Timings: 8 AM to 8:30 PM every day
Last Entry: 7 PM
Best time to visit: The best time to visit Versailles Gardens is during the spring and fall seasons when the weather is pleasant and the gardens are in full bloom, showcasing their vibrant beauty.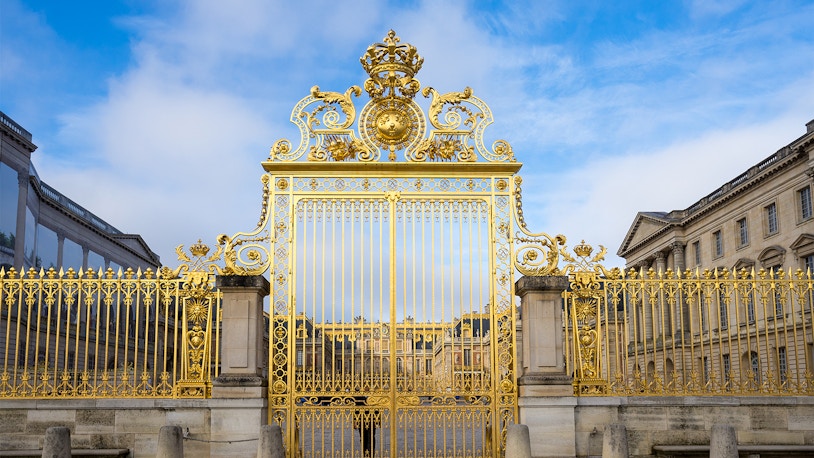 Address: Place d'Armes, 78000 Versailles, France
Versailles Gardens are located in Versailles, just outside of Paris, France. This iconic masterpiece is easily accessible and offers a captivating escape from bustling city life.
Nearby landmarks: The Grand Trianon (2.2 km)
Book Your Versailles Tickets
Frequently Asked Questions About Versailles Gardens
What are Versailles Gardens?
Versailles Gardens is a historic masterpiece of formal French gardens near the Palace of Versailles.
Where can I buy Versailles Gardens tickets?
Buy the garden tickets online or at the entrance of Versailles.
Can I visit the King's State Apartments with Versailles Gardens tickets?
Who designed Versailles Gardens?
André Le Nôtre designed Versailles Gardens.
What is the architectural style of Versailles Gardens?
The Versailles gardens follow a French formal garden style.
When was Versailles Gardens created?
Versailles Gardens were created in the 17th century.
What are the timings of Versailles Gardens?
Versailles Gardens is open daily from 8:00 AM to 8:30 PM.
Where are Versailles Gardens located?
Versailles Gardens are located in Versailles, France.