All About The Great Stables
Contents
Step into a realm where grandeur meets equestrian elegance - welcome to The Great Stables of Versailles! Nestled amidst the opulent splendor of the iconic Palace of Versailles, these stables are not merely a home for horses but a symphony of architectural marvels and equine heritage. Picture a labyrinth of regal corridors where the hoofbeats of history's noblest steeds still echo and where the finest equine bloodlines were nurtured. From royal rides to whispered anecdotes of courtly affairs, every stall holds a tale. Join us in uncovering the secrets, the steeds, and the stories that transform bricks and hay into a captivating journey through time.
What are the Great Stables?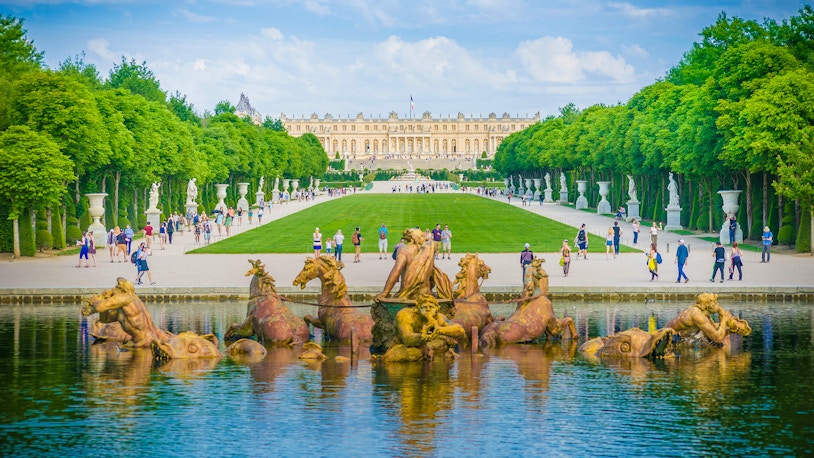 The Great Stables is a magnificent fusion of equine elegance and architectural prowess, nestled within the illustrious Palace of Versailles. More than just stables, they're a testament to the luxury of the French court. Picture this: a sprawling complex where over 2,000 majestic horses once trotted, groomed to perfection for royal carriages and grand parades. The Stables aren't just about hay and hooves; they embody a slice of history where kings and queens showcased their power through magnificent steeds. From opulent tack rooms to awe-inspiring riding halls, these stables are a vivid journey into the world of equestrian excellence and regal extravagance, where the spirit of centuries past still gallops in every cobblestone.
Know More
Why Visit the Great Stables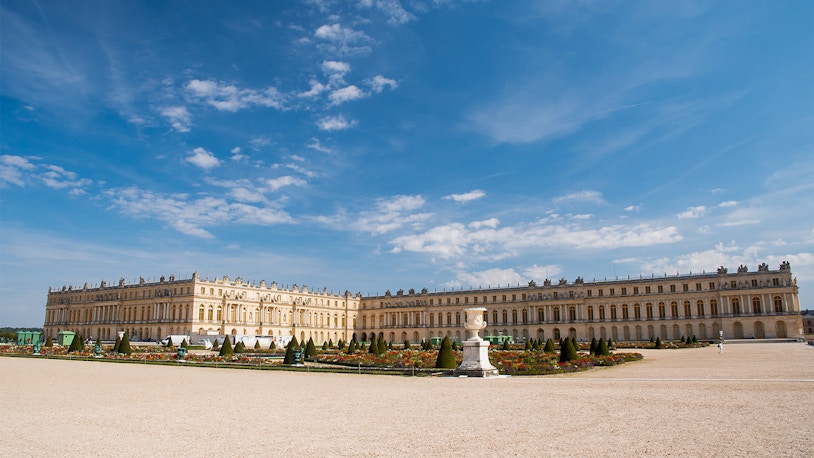 Equestrian Majesty: Explore regal stables where royal horses resided, delving into France's equestrian legacy amid stunning Baroque architecture.
Architectural Gem: Admire Jules Hardouin-Mansart's Baroque brilliance, a captivating fusion of art and function in a historical setting.
Historical Imprint: Step into a royal era, discovering the roles of these horses in ceremonies and courtly life.
Engaging Experiences: Interact with period carriages, interactive exhibits, and events that animate history and equestrian traditions.
Vivid Events: Attend vibrant shows and exhibitions in the stables, infusing life into the past for an unforgettable visit.
Highlights of the Great Stables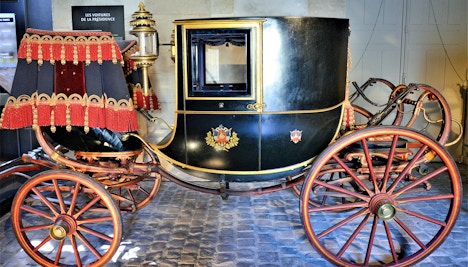 The Coaches Gallery
Step into a realm of opulence where carriages don't just transport but dazzle. Marvel at an array of ornate coaches that once carried royalty, each a masterpiece of craftsmanship and design, offering a glimpse into the regal journeys of the past.
The Equestrian Academy of Versailles
Witness the grace and harmony of horsemanship in action. From intricate dressage to daring jumps, the academy's skilled riders and majestic horses bring to life the art of equestrian excellence, transporting you to an era where elegance meets equine prowess.
The Sculptures and Mouldings Gallery
Delight in the intricacies of equine artistry as sculptures and mouldings come alive. Admire the lifelike renderings of horses, capturing their strength and beauty in stone, a testament to the enduring fascination these noble creatures have held throughout history.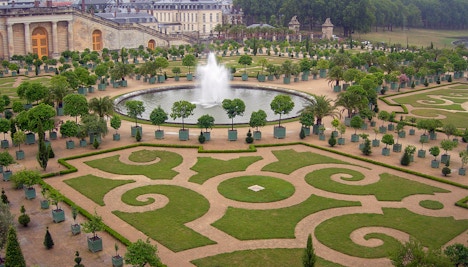 The Royal Stables Courtyard
Wander through cobbled pathways that echo with hoofbeats from ages past. In this serene courtyard, surrounded by remarkable architecture, you'll feel the historical pulse of the stables, where kings and queens once strolled amidst their beloved equines.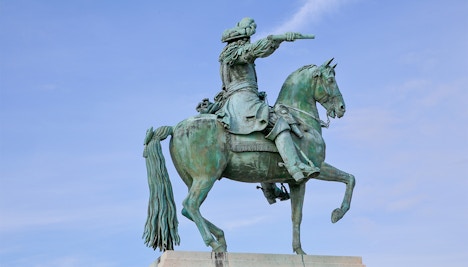 Historical Exhibits
Immerse yourself in tales of yore through captivating displays. From the stables' foundation to anecdotes of equine court life, these exhibits provide a vivid narrative of the crucial role horses played in shaping the destiny of the French monarchy.
Equestrian Performances
Be enchanted by live displays of horsemanship that transport you to a time of pageantry and elegance. Watch as riders clad in period attire execute daring maneuvers, evoking the splendor of Versailles' equestrian traditions in the present day.
Plan Your Visit to The Great Stables
Opening Hours
Getting There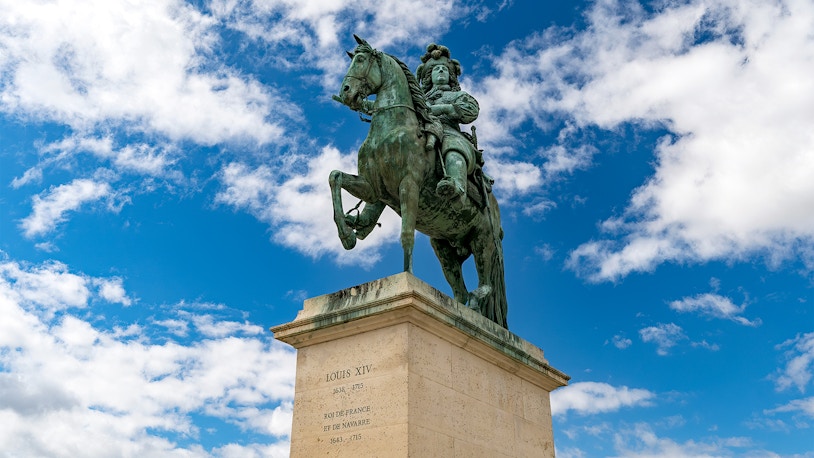 Timings: Saturday and Sunday from 12:30 PM to 6:30 PM (The Gallery of Coaches and The Sculptures and Mouldings Gallery) and Saturday 6 PM and Sunday 3 PM for The National Equestrian Academy shows.
Last entry: 5:45 PM for The Gallery of Coaches and The Sculptures and Mouldings Gallery
Closed on: Monday to Friday
Best time to visit: The best time to visit the Great Stables of Versailles is during spring (April-June) and early fall (September-October) for pleasant weather and fewer crowds.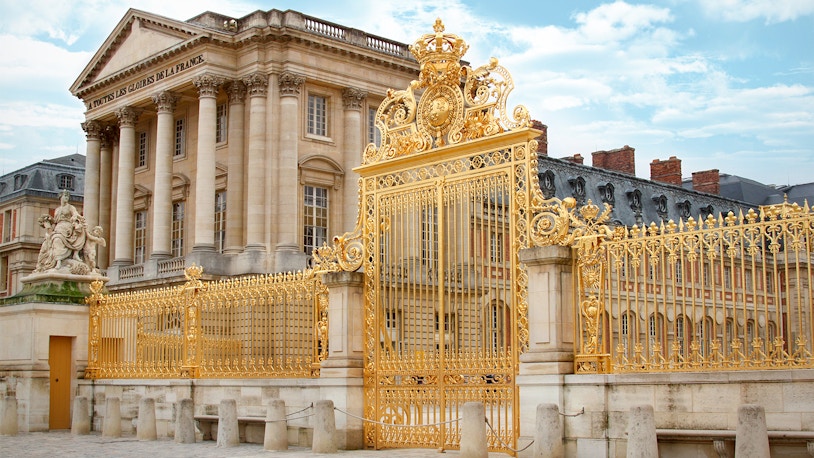 Address: Place d'Armes, 78000 Versailles, France
Nestled adjacent to the opulent Palace of Versailles, the Great Stables stand as a regal testament to equestrian grandeur, offering a glimpse into the palace's equine heritage.
Closest Landmarks: Palace of Versailles (600 m)
Book Your Versailles Tickets
Frequently Asked Questions About The Great Stables
What is the Great Stables of Versailles?
A historic complex for royal horses and carriages showcasing Baroque architecture and French equestrian heritage.
What can I see at the Great Stables?
Ornate carriages, equestrian performances, equine sculptures, interactive workshops, and historical exhibits.
Are there live equestrian performances?
Yes, the Equestrian Academy offers live performances portraying historic riding skills.
Can I attend interactive workshops?
Yes, carriage harnessing, grooming, and equine care workshops are available. Make sure to check the schedule beforehand, though.
When is the best time to visit?
Spring (April-June) and early fall (September-October) for pleasant weather and fewer crowds.
How do I get to the Great Stables?
Located at Place d'Armes, Versailles, accessible by train, bus, or car.
Are the Great Stables accessible to all visitors?
Yes, the Great Stables has facilities for reduced mobility visitors, amongst many others, making it accessible for all guests.
Can I take photos during my visit?
Photography is generally allowed, but it may be restricted in specific areas.
Can I purchase tickets in advance?
Yes, it is recommended to book ahead online to avoid lines.