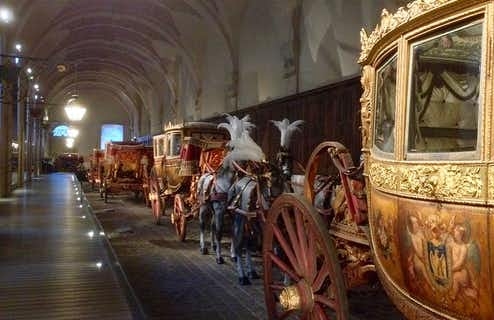 Carrosses Gallery (The Royal Stables)
The Carrosses Gallery is located at the right side of the courtyard, across from the Castle entrance. Step back in time as you browse through the works showcased at the the Carrosses Gallery. Created by Louis-Philippe, the gallery houses a valuable collection of carriages, sleds, cars and harnesses.
Entry to the Carrosses Gallery is free and does not require an admission ticket.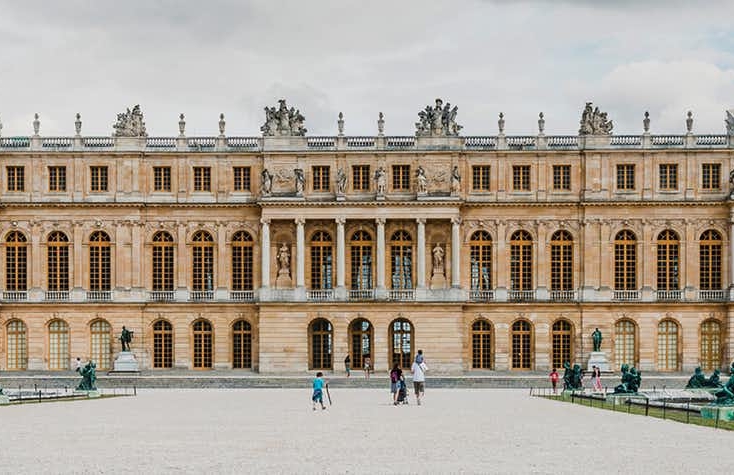 The Chateau
The Château de Versailles is one amongst the world's most prestigious monument, designated a UNESCO World Heritage site and "Monument historique". With over 700 rooms, the Palace of Versailles offers a sneak peek into the lives of the French monarchy's during their most influential years. Displaying over 60,000 artwork collections, Versailles is an ode to five centuries of French History.
Some of the rooms to explore in the Castle are The Grand Apartment of the King, The Grand Apartment of the Queen, The Hall of Mirrors, the Museum of History, Battle Gallery, Royal Chapel, Royal Opera, The King's Inner Apartment, The Apartments of the Dauphin and the Dauphine. All these areas in the Palace are along an easy trail which you can follow without getting confused.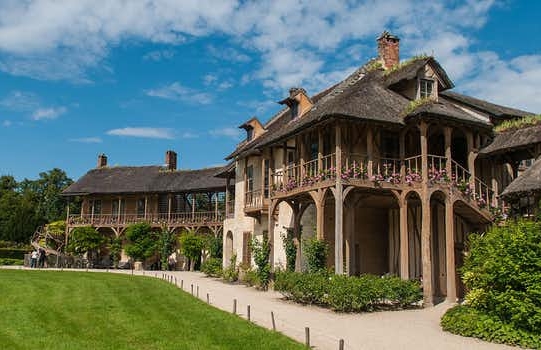 Marie Antoinette's Estate
To take a breather from regal affairs and matters of the court, the Kings of Versailles built themselves a few intimate spaces close to Palace park. Adjacent to the Petit Park is the estate of Trianon, home to the Grand Trianon and Petit Trianon palaces, as well as the Queen's Hamlet and a variety of ornamental gardens.
The estate is perhaps most closely associated with Queen Marie-Antoinette who commissioned marvellous landscaped gardens centred around a hamlet of cottages.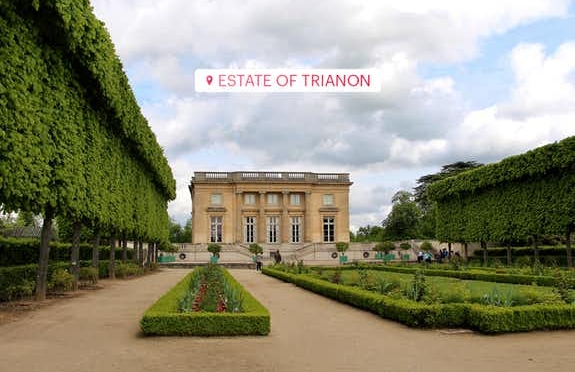 Domaine De Trianon
The Grand Trianon is a unique architectural building which King Louis XIV used as a private residence where he could spend time with Madame de Maintenon. It was originally known as the 'Marble Trianon' on account of the pink marble panels which adorned the palace's elegant façades.
The Petit Trianon was a neo-classical masterpiece built for King Louis XV. This royal residence was a symbol of the king's passion for the botanical sciences: he was keen to have a home in the heart of the gardens to which he devoted so much of his time.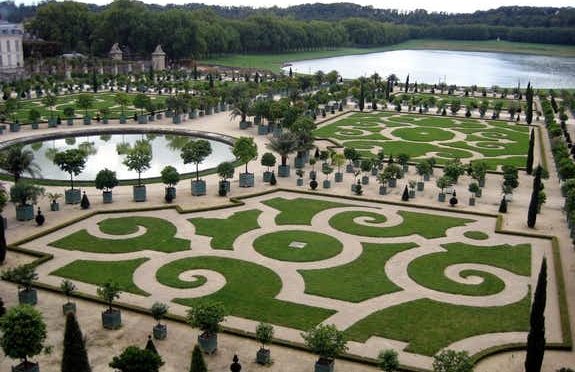 The Gardens & Parks
The Château de Versailles is spread over 800 hectares and it's grounds are covered with sprawling gardens, musical fountains, orangeries, pattresses and more. The gardens were designed by famous architect André Le Nôtre and they are as breathtaking as the Palace itself.
Adorned by sculptures, groves and fountains, these gardens present a reflection of the royal French aesthetics. The gardens are especially spectacular during spring and weekends when hundreds of historic fountains come alive to the tunes of baroque music.
Palace Of Versailles Tickets